SPD VFE
The SPD Very Front End board:
Functionality: perform the discrimination between photons and charged particles
Includes different components:

Photomultiplier tube (PMT): convert light into electric charge.
ASICs: integrate the PMT charge and apply the thresholds to discriminate signals at 40 MHz.
Control unit: Actel ProASIC FPGA.
LVDS serializers: send data at 480 Mbit/s over 30 m cable.

All components are radiation tolerant qualified.
More info here.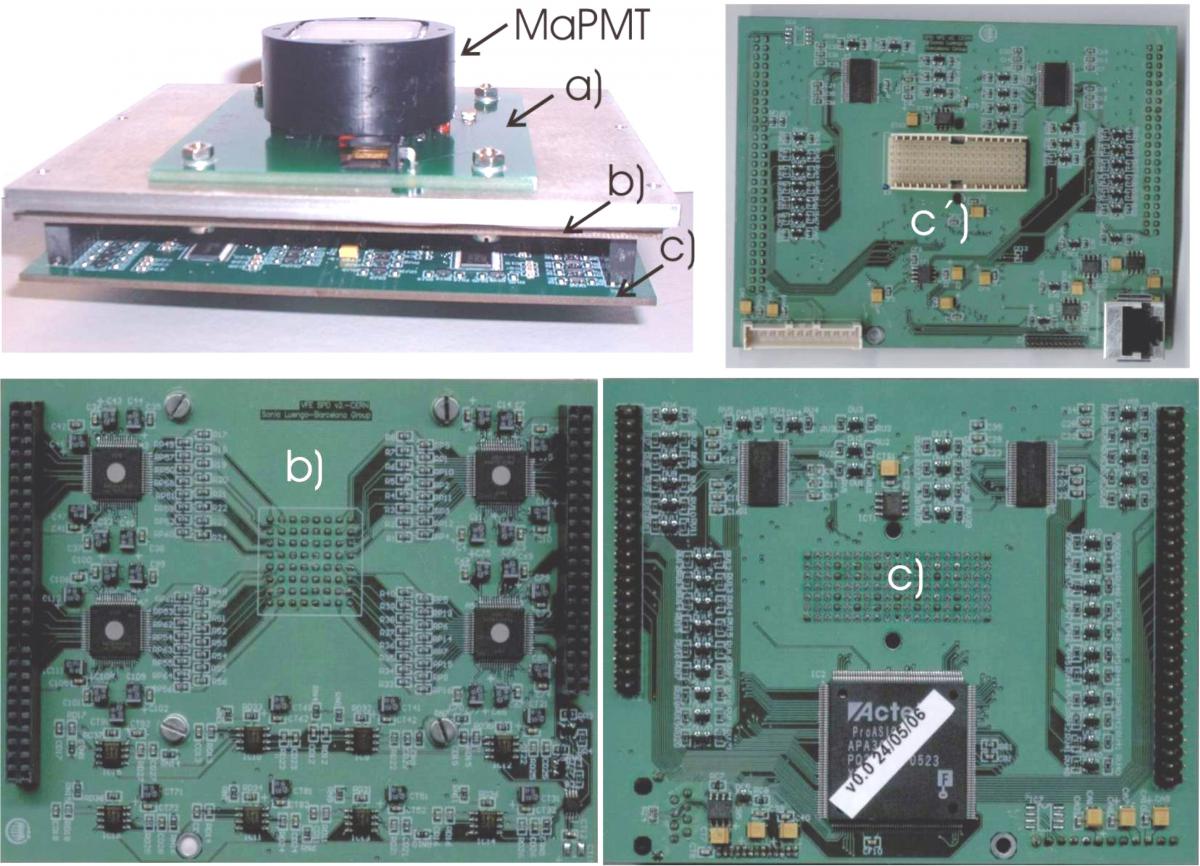 SPD Power Regulator Board
SPD Power Regulator Board:
Functionality: VFE card power source (6 different voltages).
May power up to 7 VFE cards.
Current & voltage real time monitoring.
Temperatire monitoring of all connected cards.
Fast fuses to minimize radiation SEL effects on VFE serializers.
More info here.

Multipurpose test board
FPGA based multipurpose test boards:
Function: general solution for prototyping and testing
Altera commercial version discontinued
Extended design based in the same philosophy but with

increased number of pins
a more powerful FPGA (Stratix II)
USB connection to PC for both data transfer and for FPGA programming